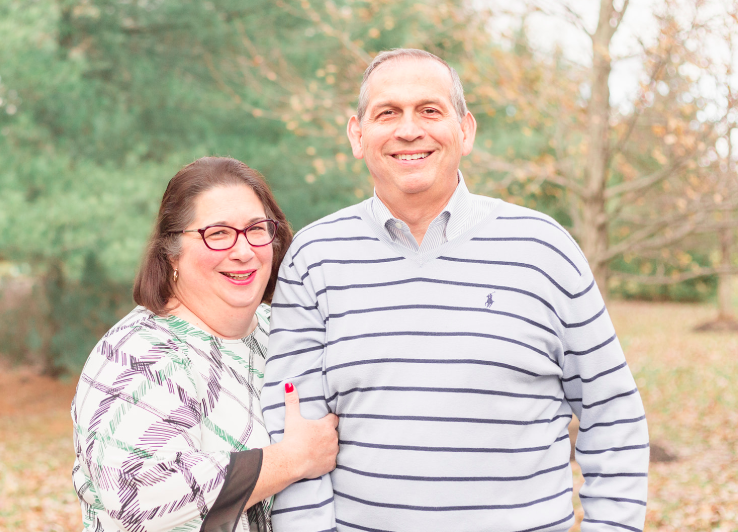 Thank you for visiting our site. We look forward to meeting you soon.
Of all places, I was introduced to the LORD at Columbia University during a Bible Study conducted by another member of the Columbia football team and I was gloriously saved. Praise the LORD that He came and found me for I was not looking for Him. Not too long after that, my soon-to-be wife received Christ through her reading of a Gospel tract (keep giving out those tracts). Upon graduating Columbia University ('77) with an Engineering Degree I held various engineering and management positions before starting an IT Staffing company, Calvary Consulting. Back in 1979, my employer moved my wife and I to Jacksonville Illinois where we were grounded in a solid, Bible preaching and soul-winning church plant (Pastor Lane Haddock). We thank the LORD for churches that preach the Word and disciple new converts.
The Lord moved us back to the northeast where we settled in Central New Jersey. My family had the privilege of serving the LORD with Pastor Bryan Miller at Somerset Bible Baptist Church for 23 years. I was a layman there and served as a Deacon, Sunday School Teacher, Song leader, Director of soul winning and RU for CHRIST, a ministry to Rutgers University students. The LORD graciously called me to plant Straightway when my wife and I were 50 (30 years younger than Moses). Straightway Baptist Church was started in 2006 in the Clarion Hotel in Princeton, NJ on Route 1.
My wife and 5 children have provided incredible encouragement and support for this Church plant. I am so thankful for them. The three local children and their families serve tirelessly at my side. The LORD has wondrously provided us a $1.5 million property in the heart of Mercer County and we have been meeting there since September of 2015 preaching the Gospel that still saves souls and transforms lives.
Because He Lives,
Louis Guarneri, Pastor
From Left to Right:
Jessica Guarneri
Lauren, Geno, Ilir Pellumbi
Andrea, Elle, Blair, Daniel Guarneri
JoJo and Lou Guarneri
Lisa, Allison, Michael Grubb w/ Jonathan in front of Lisa
Jennifer, Brooklyn and Brett Beil with Judson, Blake and Jackson in front row